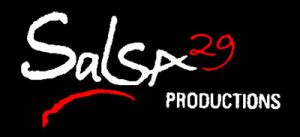 What is "Salsa 29" and Julio Barrenzuela

"Salsa 29" is a unique program that will introduce its participants to the Latin culture through festive music and popular dances, in order to build better relationships, cultural understanding and diversity. All of your students and staff will have the shared experience resulting in a stronger sense of community that is sure to be remembered and talked about for years to come.

The "Salsa 29" program is an engaging, riveting and interactive program that helps your students and staff to connect the dots between themselves, their community, and different cultures, in order to be well-rounded productive citizens of the world. Throughout this program, we utilize a creative combination of original techniques and salsa dance to create an environment in which students and staff imagine themselves in the future, think about how they will achieve their goals, and how cultural awareness and diversity will affect their lives.

Motivational, educational and extremely fun, the "Salsa 29" program encourages people to continuously seek opportunities for self-development in order to succeed both personally and professionally. We illustrate how essential life skills can be transferred between personal and professional roles. During the program, we demonstrate how our passion for salsa dancing has led to opportunities for developing critical professional skills, such as leading, timing, and teamwork.

"Salsa 29" was founded in order to contribute to the betterment of our communities by motivating individual development and promoting relationship building. This mission is fulfilled using a unique method: salsa dancing. Our program is far more than just a simple dance lesson. The shared experience results in a stronger sense of community among participants that is sure to be talked about and remembered for years to come. We use our passion to encourage self-exploration and self-development in people of all ages and abilities. Each of our presentations seeks to help participants gain a better understanding of oneself and of one's relationship with the larger community.