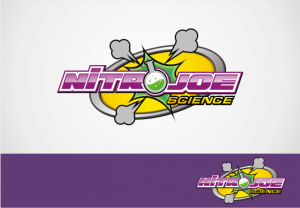 Media Release
Sent To:
Date:
For Immediate Release
Why Do I Do Science Assemblies? I first started doing science shows back in 1987 at the St. Louis Science Center. I was only 14 years old, but I was excited about the opportunity to show children and adults how fun science could be. After 3 years at the Science Center, and another 5 years managing an international science enrichment franchise, I still love showing children and adults how much fun general science is to learn. Once I saw the looks in the faces of children, when they see educational science come to life, I was hooked, and when you see it you'll understand why I do science programs all over the Midwest.

Nitro Joe has been selected and/or awarded the following:
Nickelodeon's 2008 Parent Pick winner for best summer camp
2008 Best Business Award, U.S. Local Business Association
2009 award nominee for Best Party Entertainer
Program Information:
Contact:
Phone:
Address:
Date:
Time:
Tickets:
For more information, to arrange interviews, or for photo opportunities, please contact:
Elsenpeter Productions
Richard B. Elsenpeter, owner
109 West 7th St., New London, MO 63459
Phone: (217) 335-3338
Email: rbelsenpeter@yahoo.com

Web Site: ElsenpeterProductions.com
Please feel free to use any material posted on our Web Site.