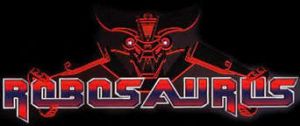 Television and Film Exposure:
Featured appearance in the climactic finish of "Wakin Up In Reno", a Miramax release starring Billy Bob Thornton, Patrick Swayze, Thereza Therone, and Natsha Richardson (released in 2000).
Featured appearance in "The Recycler" a film starring Hank Williams Jr. (released in 2001).
Featured Guest on "The Tonight Show" with Jay Leno (Airing on Feb. 9, 1996). Robo starred in a five minute skit with Mr. Leno. This clip was used exclusively for the promo ads for that nights show. In addition, the airing was timed to be on the biggest night during "Sweeps Week".
Primary Star in a 10 million dollar 2 Hr. Television Movie entitled "Steel Justice". Produced in conjunction with Universal Television for NBC and aired in April of 92' in the U.S. and November of 92' in Europe. NBC release it on videotape in 96.
Guest Star Appearance in an episode of "SUPER DAVE OSBORNE" airing numerous times on Showtime and internationally.
Numerous appearances on ESPN and TNN in conjunction with the live events performed at various venues throughout the U.S. and Canada.
Appearance on "NAHARUNDO THE WORLD", a top rated game show in Japan.
Numerous appearances on local newscasts associated with our live appearances.
Stared in ABC's "My Kind of Town".
Stared in the Travel Channel's "Monsters on Wheels"
Stared in Country Music Television's "Home Fried Videos"
Stared in 30 second Toyota Tacoma Commercial
Robosaurus was featured in three episodes of the 2010 Travel Channel reality show, America's Worst Driver, including the series finale.
It also appeared in "Robosaurus", a 2011 third-season episode of the History Channel reality series Pawn Stars, wherein its owner brought it to the Gold & Silver Pawn Shop to sell it to the Harrisons at an offer of $1,000,000.
Print Exposure:
Wall Street Journal
New York Times
Forbes Magazine
The Boardroom
Popular Mechanics
Sports Illustrated
Disney Magazine
The National Enquirer
Design News
Wingfoot Magazine
Maxim Magazine
Life Magazine
 

300 135