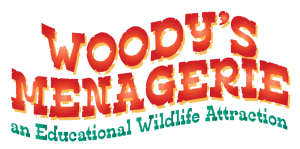 Media Release
Sent To:
Date:
For Immediate Release
Woody's Educational Wildlife Presentation will amaze you. Woody's show features animals that are different than the species we use in the wildlife attraction. The show can be adjusted to fill any time slot 15 minutes to 45 minutes.
The main thing Woody does is educate the public on animal characteristics from one species to another in a show that is totally self-contained. Elsenpeter Productions would like to offer you our Educational Wildlife Attraction featuring animals from around the world, giving you the chance to actually feed, pet, and educate yourself on the different species of animals we display.
Program Information:
Contact:
Phone:
Address:
Date:
Time:
Tickets:
For more information, to arrange interviews, or for photo opportunities, please contact:
Elsenpeter Productions
Richard B. Elsenpeter, owner
109 West 7th St., New London, MO 63459
Phone: (217) 335-3338
Email: rbelsenpeter@yahoo.com

Web Site: ElsenpeterProductions.com
Please feel free to use any material posted on our Web Site.